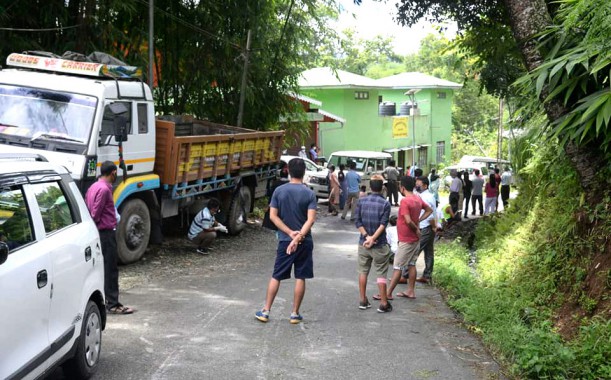 Sunday, Aug 02, 2020 12:15 [IST]
Last Update: Sunday, Aug 02, 2020 06:30 [IST]
11 new Covid cases, State's active tally is 380
Staff Reporter
GANGTOK: Eleven new Covid-19 positive cases were reported from east district on Friday which takes the State's active cases tally to 380. Thirty eight persons were discharged the same day after successfully recovering from coronavirus.
In his Saturday health bulletin, Health director general-cum-secretary Dr. Pempa T. Bhutia informed that a record number of 910 RT-PCR tests were performed on Friday at the STNM hospital viral lab. Six samples tested positive in the RT-PCR testing, he said.
Among them, five were contacts of Aho-Nandok while the sixth is an incinerator operator of the Health department. The latter was a contact of the electrician of Singtam hospital who had recently tested Covid-19 positive.
One person tested positive in Truenat testing. The 22-year-old female is a contact of the previous positive cases coming from Bojoghari, near Gangtok.
Rapid antigen testing at Rangpo screening centre found three returning IBR jawans infected with coronavirus. They were returning home from Delhi.
One more person was detected with Covid-19 at the rapid antigen test. The person is a contact of the Mining-Chanatar cases, said Dr. Pempa.
So far, 269 Covid-19 patients have been discharged after being cured in Sikkim.