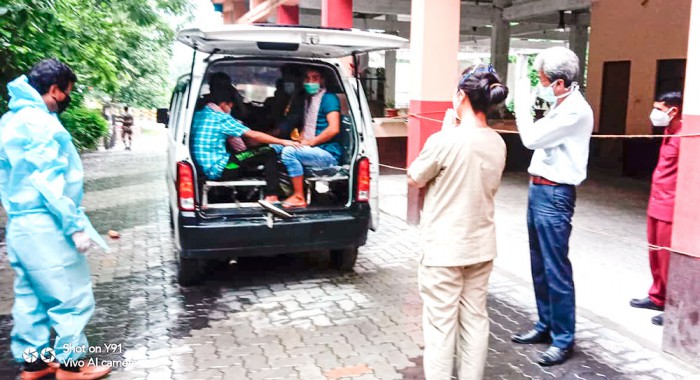 Thursday, Jul 30, 2020 12:30 [IST]
Last Update: Thursday, Jul 30, 2020 06:58 [IST]
17 new Covid cases, State's active tally is 397
Central Pendam GPU detected with 12 cases, put under containment
Staff Reporter
GANGTOK: Central Pendam GPU was on Wednesday declared as a containment zone by the east district administration. The containment order came following 12 new Covid-19 cases from the GPU, informed the east district authorities.
Though all houses are scattered in the GPU but it was felt necessary to keep all contacts contained and the Duga BDO has been directed to ensure the same, said the east district administration.
All residents of the GPU are to strictly remain under home quarantine till further orders.
Altogether, Sikkim registered 17 new cases of coronavirus based on samples tested on Tuesday.
In his health bulletin, Health director general-cum-secretary Dr. Pempa T. Bhutia informed that the 12 positive cases from Central Pendam were contacts of the previous Covid-19 cases from Chanatar, Rangpo.
The other five 12 positive cases were detected during rapid antigen testing at Rangpo. They were all contacts of the previous Covid-19 positive cases of Rangpo.
One patient having symptoms was sent to STNM hospital and other four persons were admitted to the isolation centre created at HPI boys' hostel at Majhitar near Rangpo.
On Tuesday, 12 persons were discharged after recovering from coronavirus.
According to a social media update from Health department, five Covid-19 patients have tested negative and discharged from the HPI isolation centre on Wednesday. They have been shifted to the ATTC quarantine centre at Bardang for further observation since Chanatar is a containment zone.
So far, 198 persons have been discharged in Sikkim after being cured.