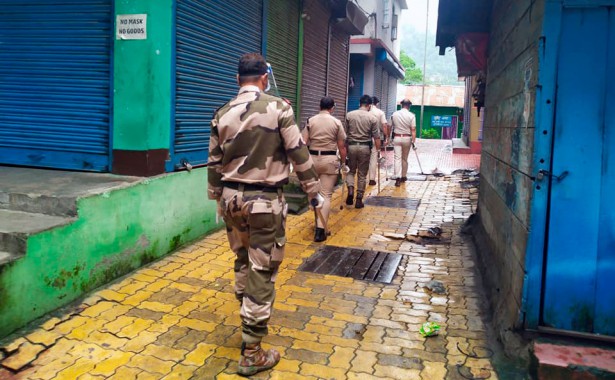 Saturday, Aug 01, 2020 13:30 [IST]
Last Update: Saturday, Aug 01, 2020 07:54 [IST]
29 new Covid cases, State's active tally is 407
All five wards of Rangpo under containment
Staff Reporter
GANGTOK: Twenty nine new Covid-19 positive cases were reported on Thursday taking the State's active cases tally to 407.
In his Friday health bulletin, Health director general-cum-secretary Dr. Pempa T. Bhutia informed that among the 29 new cases, 24 were from IBM and Majhigaon areas of Rangpo. They were all contacts of the previous cases in the area and have been admitted at the isolation centre in HPI boys' hostel, Majhitar.
Accordingly, the entire Rangpo Nagar Panchayat area was declared as a containment zone by the east district administration on Friday. It was informed that Covid-19 positive cases are being reported from each ward of Rangpo Nagar Panchayat. The five wards are Chanatar, Upper Bazaar, Mandi Bazaar, Mining IBM and Majhitar.
One Covid-19 positive case was from a paid quarantine centre in Gangtok.
The other four coronavirus reports came during the rapid antigen testing on Thursday. Three were contacts of previous Rhenock cases while the fourth was a teenager from Dentam, as already reported.
So far, 231 patients have been discharged in Sikkim after successfully recovering from coronavirus.
The east district authorities inform that 16 persons were discharged today from the Covid care centre at Chujachen. They underwent isolation and treatment at the Covid care centre itself and were not required to be admitted in the STNM hospital, Gangtok.
The Rongli subdivision administration led by the SDM gave a small farewell to them while being discharged to boost their morale, said DC (east) Raj Yadav.
Now, only eight people are left in isolation centre created at Chujachen senior secondary school.