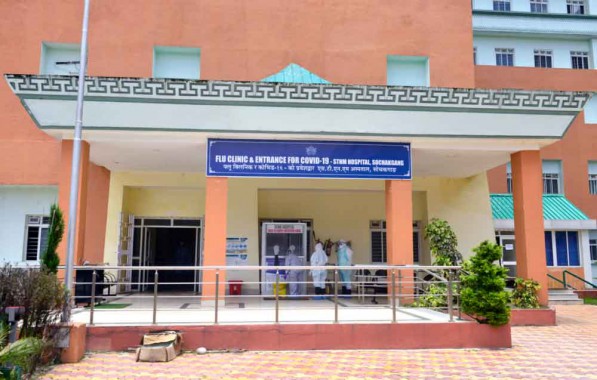 Tuesday, Aug 04, 2020 13:00 [IST]
Last Update: Tuesday, Aug 04, 2020 07:32 [IST]
30 new Covid cases, State's active tally is 390
STNM hospital emergency ward to resume today
SE Report
GANGTOK: Thirty new Covid-19 positive cases were reported in the State based on the samples tested on Sunday. The number of total active cases in Sikkim now is 390, said Health director general-cum-secretary Dr. Pempa T. Bhutia.
In his Monday health bulletin, Dr. Pempa informed that 29 coronavirus cases were detected during the RT-PCR testing at STNM hospital viral lab. One case came up while rapid antigen testing of contacts at Rangpo screening centre, he said.
Among the new positive cases, 12 are from Zitlang area in East Sikkim and three were from the HPI quarantine centre near Rangpo.
Dr. Pempa informed that remaining 14 cases were from south district. It includes eight cases from Lower and Upper Mamring areas.
It was also shared that the person from Singhik-Navey, North Sikkim has come negative for Covid-19 in the Truenat test. The person had suffered a stroke and is presently admitted at STNM hospital. He had earlier tested positive and then negative in two rapid antigen tests at CRH, Tadong.
Dr. Pempa informed that the patient will be shifted to CRH for treatment under a neurosurgeon.
So far, 297 persons have been discharged in Sikkim after getting cured from coronavirus.
Meanwhile, the emergency ward at STNM hospital will resume from Tuesday morning.
The emergency ward had been sealed in the last week of July after a doctor there tested Covid-19 positive. All the health workers and patients were contained in the ward as a precautionary measure.
Dr. Pempa informed that all the primary contacts have tested negative and as such, the STNM hospital emergency ward will resume from tomorrow morning.