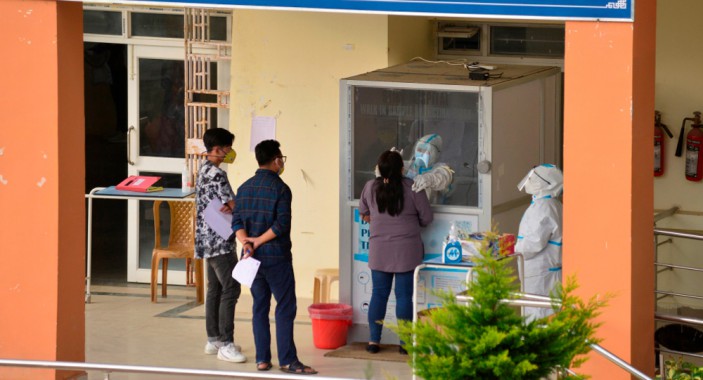 Saturday, Oct 17, 2020 11:15 [IST]
Last Update: Saturday, Oct 17, 2020 05:38 [IST]
31 new Covid cases, active tally drops to 295
SE Report
GANGTOK: Sikkim recorded 31 new Covid cases from the 179 samples tested on Thursday, as per the Friday health bulletin. With 48 persons recovering from coronavirus the same day, the State's active Covid tally has dropped down to 295.
Among the new positive cases, 25 cases are from east district, one case from west district, four cases from south district and one from north district.
The lone Covid positive case from north district was from Mangan. Similarly, the lone positive case from west district came from Soreng, as per the health bulletin.
Middle Kitam, Daragaon and Rabongla reported one positive each from south district.
In east district, most of the cases were from different localities of Gangtok. Five persons already in a containment area in Lower Sichey have tested Covid positive. Three cases were reported from Panihouse and two cases came from Daragaon. One CRHManipal staff was also found infected with the contagion. Two Health staff at Rangpo and one lab worker at Singtam were also tested Covid positive.
One Covid positive case each from MG Marg, Rongyek, Sichey, DPH, 6th Mile, Convoy Ground and Chandmari was also reported.
So far, 3096 persons in Sikkim have recovered from Covid while 59 persons have succumbed to the virus. The total confirmed Covid cases figure in Sikkim has now reached 3531.