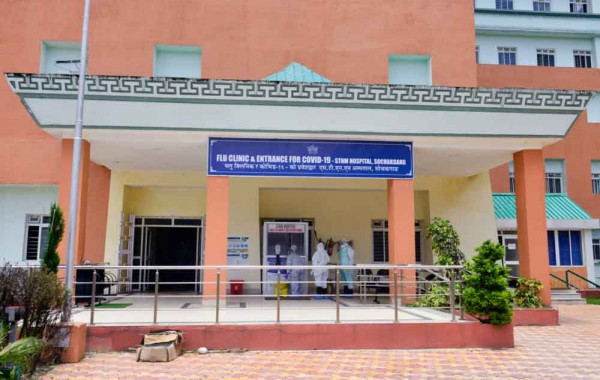 Saturday, Aug 08, 2020 14:00 [IST]
Last Update: Saturday, Aug 08, 2020 08:30 [IST]
406 patients in Sikkim overcome corona
25 new cases, State's active tally reach 447
Staff Reporter
GANGTOK: Sikkim registered 25 new Covid positive cases on Thursday which takes the State's active cases tally to 447.
In his Friday health bulletin, Health director general-cum-secretary Dr. Pempa T. Bhutia informed that 19 positive cases were from south district and six cases were from east district.
The 19 positive cases of south district were reported from Alkem pharma unit there, as per the health bulletin.
In east district, five positive cases were returnees staying in paid quarantine centre at Gangtok. One Army man from Sikkim returning home on leave was detected with coronavirus at Rangpo screening centre, informed Dr. Pempa.
Five more persons entering Sikkim tested positive for Covid-19 at Rangpo during the rapid antigen test. They went back to Siliguri from Rangpo. Two of them were SSB personnel and two were ATM cash loaders, as per the health bulletin.
Dr. Pempa informed that 46 persons were discharged on Thursday after successfully recovering from Covid-19.
So far, 406 persons have been cured from coronavirus and discharged from STNM hospital and other Covid care centres in Sikkim.