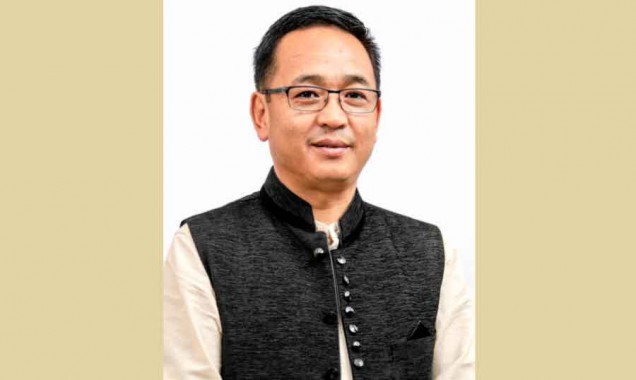 Monday, Jul 06, 2020 13:15 [IST]
Last Update: Monday, Jul 06, 2020 07:34 [IST]
'A Day for Mother Earth' on July 7
SE Report
GANGTOK: Chief Minister P.S. Golay has appealed all in Sikkim not to ply any vehicles, barring emergency services, for seven minutes on July 7 during 'A Day for Mother Earth' celebration in the State.
The State government had launched the green initiative last year. It also coincides with the closing day of Van Mahotsav Week from July 1 to 7.
In his appeal, the Chief Minister said the last year's seven minutes of no vehicular emission in Sikkim was a grand success. Similarly, this year as well, I request all the environment-friendlycitizens of Sikkim, government departments/agencies, taxi drivers associations and so on not to ply any vehicles (except emergency vehicles like ambulance, police, Fire services, etc.) for seven minutes from 11 am to 11.07 am on July 7 as our affirmative action towards ameliorating the deteriorating environmental effects, he appealed.
The Chief Minister appealed people to ensure social distancing while sparing some time to contribute towards nature protection. "During the Van Mahotsav, let us clean and beautify our neighbourhood, plant native saplings, resort to eco-friendly lifestyles and create low carbon footprints. Hence, it is the duty and responsibility of every citizen to be well aware and be conscious about environmental issues and put green ideas into action," he said.
"We all are aware that man-animal conflict is on the rise. Wild animals including monkeys are coming out to our homes and farmlands. To tackle this, State government will be raising seedlings and carrying out plantation of wild edible fruit tree species such as phunchey, bhadrashey, amphi, kattus, okharandlapsi on mission mode," said Golay.