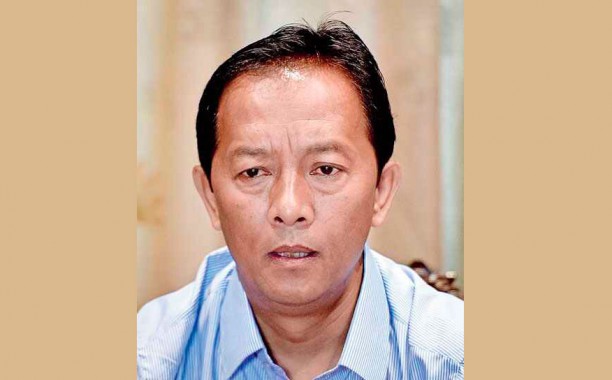 Saturday, Aug 01, 2020 13:45 [IST]
Last Update: Saturday, Aug 01, 2020 08:14 [IST]
Binay not to attend Centre's meeting
Our Correspondent
DARJEELING: GJM leader Binay Tamang and GTA chairman Anit Thapa would not be attending the review meeting on GTA called by Centre on August 7 at New Delhi.
A MHA letter calling for the review meeting came into public domain yesterday and was sharply criticised by political parties here who maintained that a tripartite meeting on a permanent political solution should have been on the agenda.
In a video statement today, Tamang said: "Our party has decided that we will not be attending the meeting called by the Centre. The GTA chairman will also not attend it. We would have attended if the meeting was called for the Gorkhaland demand. The BJP should cancel this letter and issue another for a tripartite meeting on Statehood demand if it is sincere on the Gorkhaland demand."
The Morcha leader is presently in home quarantine after his security person tested Covid-19 positive.
We will write to the Centre stating that we will not be attending the meeting and also state our reason for it, said Tamang.
The GTA chairman, in his video message, said: "The GTA is under the State government which was accepted by our earlier leaders and we are just running it. If a GTA review meeting is to be held then it should be with the State government."
"People here had hoped that a meeting would be called by the Centre for Gorkhaland. Calling this meeting before the elections is only to create misunderstanding and disturbance here," said Thapa.
Thapa said the GTA was receiving funds from the State government. We have not seen any Central assistance funds after we took charge, he said.
Both the Morcha leaders claimed that the August 7 meeting was a 'divide and rule' policy of the BJP.
"There are several things happening in national and international politics which could have a good or bad effect on us. I appeal to all Gorkha political parties and organisations that time have come to fight unitedly on the issue of Gorkhaland. We should take up this fight intellectually and not like the previous agitations," said Tamang.