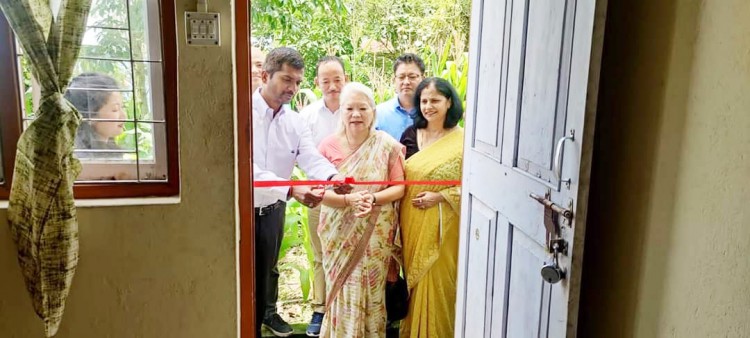 Friday, Jul 01, 2022 08:15 [IST]
Last Update: Friday, Jul 01, 2022 02:39 [IST]
Bio control laboratory inaugurated at Assangthang
NAMCHI, (IPR): Namchi collector and Agricultural Technology Management Agency (ATMA) chairman M. Bharani Kumar inaugurated the first bio control laboratory at Assangthang VLW centre today. The programme had the presence of SAMETI director Bina Kumari Rai, joint director (IPM) R.K. Sharma, Dr. Pratap Subba and other officials and staff.
Addressing the farmers, M. Bharani Kumar highlighted the importance of sustainable agriculture. He spoke on opportunities of doubling farmers' income through various agricultural means which can be supported by ATMA, Namchi. He urged the gathering to adopt rooftop farming in urban areas as well and encouraged everyone to take up farming as one of their leisure activities.
Bina Rai mentioned the importance of setting the bio control laboratory. She also spoke on the activities carried out in the department.
Assistant professor Dr. Rupert Anand and ATMA deputy project director Dr. Nation Rai were the resource persons. They gave a presentation on the role and use of bio control agents. They also briefed on the various activities of ATMA in Namchi district.
The programme also saw distribution of seed money, finger millets and sprayers. Thereafter, the team visited a mushroom spawn production unit at Salghari set up by ATMA, Namchi.