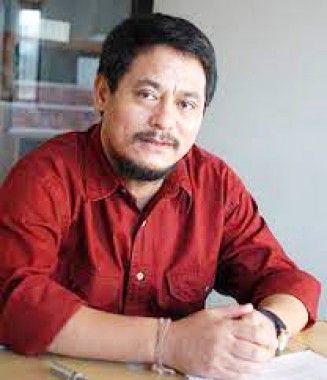 Wednesday, May 25, 2022 07:00 [IST]
Last Update: Wednesday, May 25, 2022 01:18 [IST]
Dr. Lama asks Mamata to reconsider GTA polls
DARJEELING,: Educationist Dr. Mahendra P. Lama has written to West Bengal Chief Minister Mamata Banerjee requesting her to reconsider the decision to hold GTA election. He also urged the Chief Minister to provide a Permanent Political Solution (PPS) for this area in the form of Gorkhaland.
"The reported announcement by the State government to hold the election of GTA in June this year has generated confusion in the hills of Darjeeling and surrounding areas. People in the GTA covered areas are deeply disenchanted with both the orientation and functioning of GTA," said Dr. Lama in the letter.
"This is being done against the backdrop of the promise of a permanent political solution announced by you both before the Assembly election at Jalpaiguri in 2020 and at Kurseong in 2021," wrote Dr. Lama. He maintained that the people were eagerly waiting for the report of the committee announced to suggest the PPS.
The letter also states that to maintain peace and harmony in the region, the State should reconsider the election of GTA. The Chief Minister was also urged to bring out the region of Darjeeling-Kalimpong districts, Terai and the Dooars from the "protracted conflicts and vortex of instability by providing a PPS in terms of a separate State - Gorkhaland."
"This way a deeply people-centric and visionary leader like your good self will once again generously demonstrate proven statesmanship by fulfilling the long-standing demand of the people of this region," Dr. Lama said in the letter while maintaining that he was writing this note as a senior and concerned civil society member of Darjeeling district.
Also attached with the letter was a press statement on "Why No to GTA" issued by the Citizens Forum of Darjeeling.