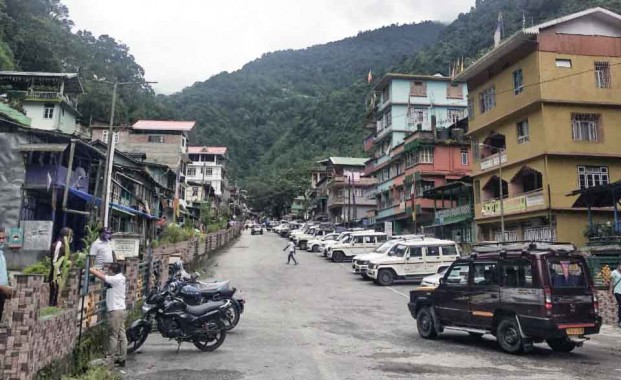 Saturday, Aug 08, 2020 13:45 [IST]
Last Update: Saturday, Aug 08, 2020 08:11 [IST]
From 252 to 0, Rongli subdivision free from Covid-19 cases
KUNAL RAI
GANGTOK: Almost a month after reporting a sudden surge in Covid-19 cases, Rongli subdivision in east district is now free from coronavirus.
Rongli SDM Samdup Bhutia said Covid-19 infections have been contained in the subdivision with it being Covid-19 free as on August 6, but all precautionary measures are in place to prevent any new cases. "We are not taking any chances as the fight is not over yet," he added.
The SDM mentioned that the guidance from East District Collector Raj Yadav, contributions of the frontline warriors and support from the local people made it possible to contain the further spread of Covid-19 in and around Rongli.
"We followed all the instructions issued by the State and district administration and Transport and Health departments with respect to containing the pandemic. We strictly abided by the laid down instructions and guidelines and we feel that by obeying the safety instructions we can do away with the virus," said Bhutia.
Rongli subdivision reported around 252 Covid-19 positive cases of the 4,368 samples collected from the areas under Rhenock and Rongli PHCs. The lonefatality caused due to the contagionof Sikkim was a senior citizen from Rongli.
The Rongli SDM further lauded the role of healthcare workers to contain the spread by remaining vigilant and taking all necessary actions.He informed that the ensuing Independence Day celebration at Rongli would witness the felicitation of the frontline warriors during a simple event to mark the occasion.