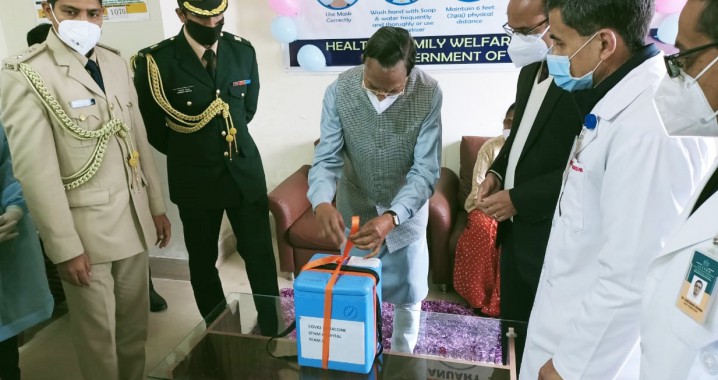 Tuesday, Jan 11, 2022 08:00 [IST]
Last Update: Tuesday, Jan 11, 2022 02:18 [IST]
Governor launches precautionary dose in Sikkim
GANGTOK, (IPR): Governor Ganga Prasad today launched the precautionary dose for Covid-19 at AYUSH Building in the premises of STNM Hospital, at Sochyagang.
After launching the vaccine, the Governor and First Lady Kamla Devi took the precautionary dose.
The programme had the presence of Health commissioner-cum-secretary D. Anandan, STNM Hospital additional medical superintendent Dr. Suresh Rasaily and medical staff.
It may be mentioned that the precautionary dose was launched simultaneously throughout the country today. As per the guidelines from the Government of India, the precautionary dose (or the 3rd dose) will be administered on health workers, front line workers and persons above 60 years of age with comorbidities.