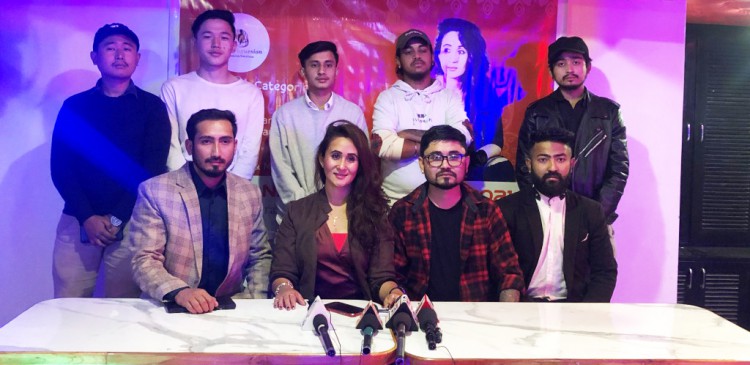 Monday, Apr 05, 2021 08:30 [IST]
Last Update: Monday, Apr 05, 2021 02:56 [IST]
'Grand Fashion Fiesta' for Sikkimese talents in entertainment & glamour field
BIJOY GURUNG
GANGTOK,: Sushma Sunam, a Bollywood choreographer, is back to her home State with 'Grand Fashion Fiesta' offering a national level platform for Sikkimese talents in fields of entertainment and glamour.
Introduced by Luxe Voguesion, the 'Grand Fashion Fiesta' is holding the national talent show contest in the fields of modelling, designer, western dancer, classical dancer, singer, band, comedy and mimicry.
Sushma is the show designer and director.
Speaking to media here on Sunday, Sushma said the organisers are starting auditions from Gangtok and then take the auditions to metros and select cities of the country. She expressed that Sikkim has lot to offer in the entertainment and glamour sector. We have talents in diverse fields in Sikkim and the 'Grand Fashion Fiesta' will be taking the top such talents for the grand finale at Hyderabad, she said.
Registrations can be done online or offline at counters to be installed by the organisers in coming days.
Auditions would be held at Jorethang for south and west districts from May 1 to 3 followed by similar auditions at Gangtok for east and north districts from May 5 to 7.
The State-level finale is on May 8 and title winners in each category would be taken for the grand finale at Hyderabad. The finale of 'Grand Fashion Fiesta' is scheduled to take place from June 9 to 12.
There are handsome prizes for the winners and we would be announcing them on May 17, said Sushma.
Prominent achievers in the respective fields would be invited as judges for the district and State-level auditions.