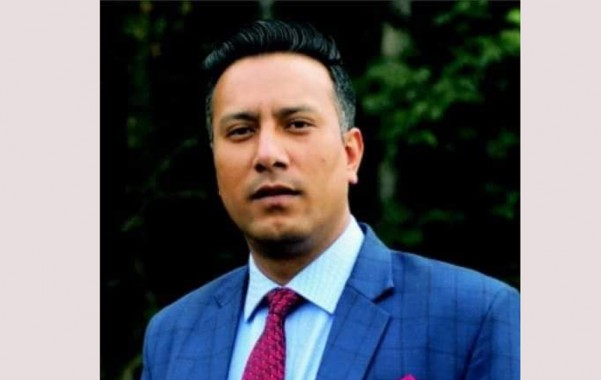 Wednesday, Oct 21, 2020 10:15 [IST]
Last Update: Wednesday, Oct 21, 2020 04:45 [IST]
High time that Centre resolves pending political issues of Sikkim: Passang
SE Report
GANGTOK: Social political activist Passang Sherpa has called for Centre's attention towards political security issues of Sikkim and Sikkimese which, he says, are pending sinceSikkim became a part of the Indian Union in 1975.
"Post 45 years of merger and recognising Sikkim as an integral part of India in the year 2003, the Chinese authority's recent declaration of supporting anti-India movements in Sikkim and revisiting their stance on Sikkim has once again attracted international attention. Though provocation of Chinese authority does not have any takers in Sikkim as every Sikkimese today stand as a proud Indian and are emotionally integrated with Indian mainstream," said Passang in a press statement on Tuesday.
"But sadly, Indian mainstream and successive governments in New Delhi never recognised the contribution of Sikkimese people in national integration and national security. The promises made under 8th May agreement and Article 371F of the Constitution of India were misused and manipulated by New Delhi time and again. People of Sikkim has been fighting for their rights for a long time but New Delhi is yet to look into the issues of political security of Sikkimese people who voted in favour of joining India on 14th April 1975," said Passang.
Passang, also the coordinator of 'I am 371F Campaign', highlighted major issues where the Union government displayed insensitive approach towards Sikkim.
"The removal of political rights of majority Sikkimese Nepali, forceful extension of Income Tax, removal of Inner Line Permit, failure of granting Limboo-Tamang seat reservation, repealing of the Registration of Companies Act 1961, implementation of Citizenship Amendment Act and implementation of One Nation, One Ration Card in Sikkim are few of the major issues among many issues crippling Sikkimese society today. Such insensitive approach of Indian governments for past 45 years towards Sikkimese people could be the reason that foreign powers like China are emboldened to rethink their strategy on Sikkim," said Passang.
"Therefore, it is high time that New Delhi should be serious enough and expedite in resolving various political issues pending for last 45 years. The lackadaisical attitude on part of Union government towards Sikkim may further encourage foreign powers to interfere in the internal matter of India," said Passang.
"Since the State government of Sikkim has become a mere stooge of Central government, the ball now is in New Delhi's Court to resolve Sikkimese issues and empower Sikkimese people to further their contribution towards national security, integrity and development," concluded Passang.