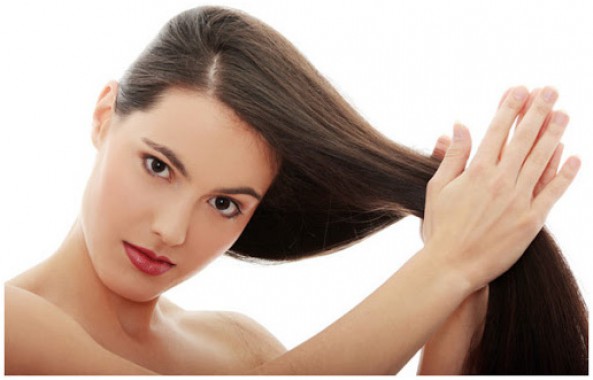 Sunday, May 10, 2020 14:45 [IST]
Last Update: Sunday, May 10, 2020 09:05 [IST]
How to Increase Hair Growth
Shahnaz Husain
Your hair is said to be your crowning glory, and it's normal to want to improve your hair. Even though the process of hair loss and hair growth is natural, there are various factors for hair loss, ranging from heredity, medication, hormonal imbalance, nutritional intake, hectic life styles etc. Hair typically only grows a quarter inch—a half an inch max—per month.
If you're trying to regrow hair that you've lost or would simply like to improve the hair that you have, these simple home remedies will help to grow hair faster, thicker, and stronger.
Hair is made up of a protein matter called keratin. It grows out of a hair follicle beneath the surface of the skin. The daily balanced diet is as important for the hair as it is for every part of the body. Apart from proteins, the daily diet must supply the body with adequate amounts of vitamins, minerals, trace elements and bioflavinoids. Therefore, a balanced diet plays such an important role in the health of the hair.
Scalp massage can boost mood and relieve the stress that has a negative impact on the hair growth cycle.
Massaging hair gently with lukewarm essential oil like cedar wood, lavender, spikenard, peppermint, sage, thyme, and rosemary not only improves the blood circulation in the scalp but also nourishes, revitalizes, and soothes the scalp while also fortifying the hair follicles and creating strong, lengthy, and radiant locks. Gently massage your scalp with your fingertips. Heat a tablespoon of essential oil. Dip your fingertips in the oil and massage in a circular motion. This process will stimulate blood circulation and further mobilizes oils from the scalp that strengthen the roots and keep your hair moist enhances the chances of your hair growing long and strong.
Allow hair to dry naturally instead of using hair dryer. Avoid using heating tools like straighteners, curling irons, and blow dryers too frequently as it can lead to breakage and brittle strands. External hair treatments, containing protein, also help to strengthen the hair and restore health. Protein has other benefits too that improve the texture and look of the hair. For instance, some ingredients that are rich in protein may be applied on the hair to add body and thickness. They also make the hair appear healthy and shiny. Applying egg on the hair has been a beauty treatment for centuries. Eggs, especially egg whites, are rich in protein. For oily hair, apply egg white 20 minutes before shampoo. This not only nourishes and cleanses the hair, but also adds body. For normal to dry hair, apply the whole egg or only egg yolk.
Washing your hair with cold water at the end of your shower can give an added boost of hair-growing power. Cold water lays down the outer layer of your hair more smoothly, which helps prevent moisture loss, snags, and heat damage. You only need to do it for a few seconds, but this one small step can make a huge difference over time
Milk also contains protein that helps hair growth, by nourishing the hair. It is full of nutrients and contains different kinds of proteins. Milk can be applied on damaged hair to soften it. After your shampoo, rinse the hair with milk and leave on for 5 minutes. Then rinse off with plain water. For extremely dry hair, add a little milk to egg yolk and apply on the hair half an hour before shampoo. The hair becomes soft, smooth, healthy and lustrous. Yogurt can also be similarly applied on the hair before shampoo to restore the pH balance and enhance hair growth.
A pre-shampoo treatment can also be done with a hair pack containing powdered milk. Add a little water to make a thick paste. Apply it on the hair and do the hot towel wrap to nourish the hair.
Other proteins like lentils, soyabean and yogurt are also used to cleanse the hair and enhance growth. It is a powerful nourishing and hair conditioning treatment. For a home treatment, soak a cup of moong dal without skin overnight; make a paste in the blender with water water. Apply this like a pack and wash it off with plain water after half an hour.
Indeed, proteins not only enhance the health and beauty of the hair, but can also reverse the damage and restore health to the hair.
Vitamin C has strong antioxidant properties, which protect hair follicles against damage from harmful molecules called free radicals. You can use fresh lemon juice or lemon oil since they are said to enhance hair quality and growth. Apply fresh lemon juice to your scalp and hair 15 minutes before you shampoo. You can use lemon essential oil diluted in a carrier oil as a hair mask.