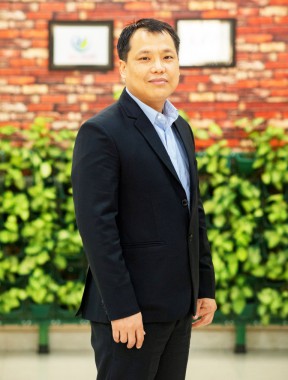 Friday, Sep 24, 2021 06:00 [IST]
Last Update: Friday, Sep 24, 2021 00:23 [IST]
IGNITING START-UPS | Dr. Tej Chingtham
ISABELLA GURUNG
GANGTOK,: Before you add value, make a difference, and churn out profits through entrepreneurship, you will have to face risks, challenges, and massive roadblocks. And while there's nothing that can wipe out the struggle, incubators work towards making it easy for you. From funding to mentoring to resources, they give you access to all the building blocks of a business.
Atal Incubation Centre Sikkim Manipal University Technology Business Incubation (AIC-SMUTBI) at Sikkim Manipal Institute of Technology (SMIT), Majhitar near Rangpo is the first AIC in the entire North-east region that supports entrepreneurs and build an ecosystem for start-ups.
Set up as one of the 100 world-class incubators envisioned by the Atal Innovation Mission in September 2018, the incubator nurtures and incubates early stage entrepreneurial ventures based on technology and innovation by providing infrastructure, mentorship and seed grants to promising young entrepreneurs to pursue their dreams of starting their own venture.
TGIF! caught up with Dr. Tej Chingtham, the driving force behind the first AIC in the entire Northeast to understand the journey so far.
Idea and way forward
Tej: The idea of installing an AIC came about in 2017 when some of my students came up to me stating that they wanted to build start-ups like they do in Bengaluru or any other metropolitan cities. Unfortunately, in the Northeast there was no place, where they could actually go and seek advice or help to take their ideas forward.
Earlier, we could only get a few people from Delhi, Bengaluru and Mumbai to conduct workshops, events and boot camps for about 3-5 days and then you could never find them again. A constant mentoring was the need of the hour for businesses or start-ups to succeed.
To understand deeply as to whether we are prepared or not, I created an event titled 'Entrepreneurs' Meet' in 2017. It was a three-day event held at SMIT where around 800 entrepreneurs from across Northeast participated. The event was conducted with the help of my students. That's when I realised that a platform is absolutely necessary for start-ups and businesses.
Everybody needed an ecosystem and there was no ecosystem at all. All start-ups/businesses were trying to work within their own individual capacity, with no coordination and neither was there a government policy to help them. None of the States had any start-up policy during 2016-17. In fact, India was just coming up with Start-up India (2016), and SMU were already on the ground at that time.
I felt the need to understand the ecosystem and working intensely was necessary. So, a small team was created and we worked on the ground from 2016-18. The main aim of the team was to focus on what was required and to my understanding building an incubator was the need of the hour.
What is unique about AIC-SMUTBI is reverse mentoring. We build on what the start-up needs. After having a clear understanding, we started reaching out to government agencies like NITI Aayog, NEC etc. Finally, we got the support for AIC, which is one of the flagship programmes of the Government of India to set up 100 world class incubators across the country. We also became the first AIC in the Northeast. Now there are two more incubation centres.
Then, we started building operational areas of the incubators and we became functional from April 2019. AIC-SMUTBI was inaugurated by Sikkim Governor Ganga Prasad.
We started off with 14 start-ups as the first batch from the Northeast, but most of them were from Sikkim. Once we started understanding, we started reaching out to the entire Northeast region. By 2020, we had reached out to the entire Northeast.
As of now, we have 69 start-ups, including 16 from Karnataka, Kerala, Andaman, Maharashtra, Telangana and other States.
Team
Tej: We started with a four-member team, but now we are six of us. We have maintained a gender ratio of 50:50.
Who all can join AIC-SMUTBI?
Tej: Any start-up that are solving the problems of the Northeast, we encourage them. It can be any start-up from across the globe, but they want to solve the problems of the Northeast, then we welcome them to solve the problem at AIC-SMUTBI. That was the main vision of AIC here.
Process of application at AIC-SMUTBI
Tej: To be part of the incubator, we have a process wherein some selection criteria are necessary, because we believe that all ideas may not be converted into a business model. We ask the start-ups to apply online at www.smutbi.com.
After that, internal screening of the applications is done. The shortlisted applications are forwarded to the selection committee, who decides where the start-up is eligible or not. Based on that, admission letters are sent to the selected start-ups.
Tenure
Tej: The maximum gestation period of a start-up at AIC-SMUTBI is three years or Rs. 20 crore of revenue, whichever is earlier. If they generate Rs. 20 crore of revenue then we cannot keep them because the number of people working with us will suddenly expand and we may not have that kind of space and facilities for others.
How many start-ups have graduated from AIC-SMUTBI so far?
Tej: Out of the 69, 12 start-ups from across the country have graduated from AIC-SMUTBI so far.
What defines a successful start-up?
Tej: In this incubator, we define success of a start-up based on the valuation of a company. If the company is valued at Rs. 50 crore, we consider the company as a successful one, from the perspective of the incubator.
Success stories
Tej: AATWRI Aerospace Private Limited, an AIC-SMUTBI incubated start-up won the Defence India Start-up Challenge (DISC-4) organised by Ministry of Defence, Government of India. The AATWRI team received a grant of Rs 1.5 crore from Defence Minister Rajnath Singh in an award ceremony during the AeroIndia show held at Bangalore on February, 2021. AATWRI received this award for developing the 'Computer Generated Target for Virtual Training.' The team is from Odisha and has been working with us.
The prototype will be built within a year and will be considered for deployment after mandated testing and certification requirements. This is also a rare feat as start-ups working in the Northeast were unable to achieve such recognition at the national level.
Another start-up has been working on payment gateway without internet connection. They have already done the pilot for Reserve Bank of India (RBI) in five districts of Karnataka.
Six start-ups/entrepreneurs from Sikkim were selected to receive seed grant of Rs. 5 lakh each (with no EMI, no equity or share dilution) at NERES 1.0, an entrepreneurship summit aimed at offering a platform to promising start-ups and aspiring entrepreneurs across NER in 2020. Among them, four start-ups i.e. The Chakras Farm, Lagstal Design Studio by Chimi Bhutia (CAS Collective), Earthier and Nibiaa Devices were from AIC.
Challenges faced
Tej: When we started, start-ups were working independently and nobody knew where to go. One start-up was doing something that the other start-up needs help for, instead of working together. When we started building the incubator, we started reaching out and piggy-backing. It was difficult at first because nobody had heard about an incubator and its functions.
The second thing was that they weren't sure as to what an incubator can actually do. Some businesses who were doing business for several years didn't want to learn about business from someone else.
Since our intentions were genuine, people gradually started coming to us. After a few years, things became much better because people started hearing/learning about what an incubator is and its role.
Our funding agency NITI Aayog was guiding us in many ways to get things forward. We have undergone major trainings of our team to make sure that we understand the ecosystem before reaching out to the world. NITI Aayog has also taken us to various places where the whole revolution of start-up took place in Telangana. We were connected with various people who understand the ecosystem and were guided by them.
Former mission director of NITI Aayog, Raman Ramanathan, has been the backbone of the incubator.
Were you always interested in this field?
Tej: I actually do not know when I got into this but I have always been closely connected with my students. The intension was to help the students who wanted to build start-ups because multiple students were coming to me for ideas. I wanted to see my students succeed. When they came to me with the idea, I had no idea what an incubator is. I had never met an incubator, but I started off and became one. I was worried if I could do it but the best part is we got connected with the right set of mentors who guided us. Along with it, I did my own research and did some courses too.
Entrepreneurship in Sikkim
Tej: The awareness level of start-ups has increased from when and where we started off. There are a lot of interests being garnered; maybe it is because of the support from the government and stakeholders.
The major drawback here is that there aren't investors coming very easily to this part of the world. Before the pandemic, most of the investors were interested in staying physically close to the money where they invest.
With the lockdown, people started experimenting with the virtual way of connections. Investors are interested in the Northeast now, compared to what it used to be, as investors always want to stay close to the money. With the lockdown, they know that they can monitor the money virtually as well. In a way, the lockdown was a blessing in disguise in terms of investment that was supposed to come. In a way, we see investors connecting suddenly after the lockdown.
Five years from now
Tej: I would like to position this incubator as one of the go-to places where all start-ups can come when they are facing difficulties. We consider AIC as the place where we help them to get forward. In the next five years, we want to be the go-to place for all start-ups of the Northeast.
AIC-SMUTBI facilities
• 16,000 square feet space
• Co-working Space (The Habitat) - 30 Seater Space
• Business Center – Office Space of 150 Sq Feet each for Startups
• Maker Space – A space to convert Idea to Product with all DIY equipment
• AI-R Lab – AI/Robotics/Machine Learning Lab for prototyping
• Fabrication Lab – State-of-the-art equipment to help build the best design with 3-Printer, 3-D Scanners, Vinyl Cutter, Plotters, Laser Cutter, etc.
• TMA Pai Board Room – A 30-seater boardroom equipped with CISCO Video Conferencing
• Ideation Hub – A 15-seater meeting room for the start-ups to hustle
• The Social Circle is a lounge-cum-library which can host events of 80 pax capacity and otherwise serves as the lounge area with tea/coffee and books
• Event Area – With a 200 Seating capacity to host major events in the incubator
About Dr. Tej Chingtham
Dr. Tej Chingtham, the founding CEO of AIC-SMUTBI is an accomplished academician and has played a pivotal role in building the start-up ecosystem in the Northeast.
The 43-year-old is an alumnus of IIT-Guwahati with an experience of over 23 years in various domains. He also has patents and multiple publications, including in Forbes to his credit.
Dr. Chingtham has done B.Tech, M.Tech and PhD in Computer Science.