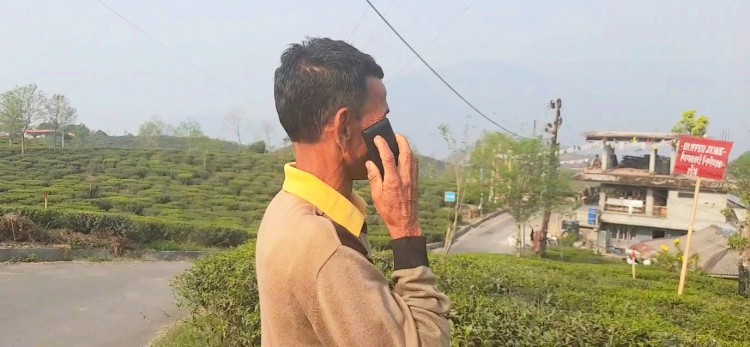 Friday, Apr 02, 2021 08:15 [IST]
Last Update: Friday, Apr 02, 2021 02:40 [IST]
Indian border village with poor mobile network rely on Nepal
PRASHANT ACHARYA
SILIGURI,: A simmering boundary dispute between India and Nepal hasn't stopped villagers in border areas in Millikthong Tea Estate under Mirik block of GTA from relying on Nepalese mobile networks due to poor connectivity of the Indian telecom service providers.
More than 60 households in Millikthong use 'NTC' and 'Namaste' SIMs of Nepal to make calls to their friends and relatives during emergency.
Millikthong, though not a bordering village of Nepal, is nestled in the foothills of Mirik town and some 20 kilometres from Siliguri. The area gets better access to network with Nepali telecom services than Indian.
The villagers say that to get network of Indian telecom services they have to trek for around five kilometres.
Dhan Kumar Sharma of Kothi Dara said, "At the age of 21st century where India goes digital, the villagers and tea garden workers here are bound to use Nepali SIM cards to access network for make calls during emergencies. The government should think about this and arrange a mobile tower here immediately."
Students attending online classes had to face hardships due to poor network. Financially sound parents have installed Wi-Fi for their children but there are majority who cannot afford such facility.
A tea garden staff, Rajen Chhetri, said, "It becomes very difficult to connect with our friends and relatives as making calls from Nepalese SIM is expensive." He also informed that the recharge vouchers of Nepalese SIM is also available easily nowadays in Mirik.