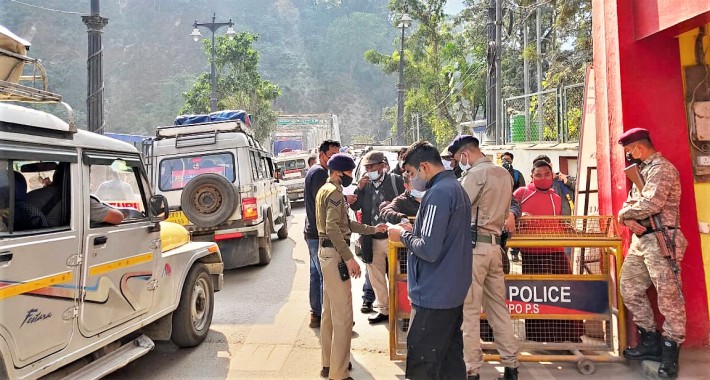 Tuesday, Jan 11, 2022 08:00 [IST]
Last Update: Tuesday, Jan 11, 2022 02:20 [IST]
Labourers reach Rangpo unaware of new Covid guidelines
sanjay Agarwal
RANGPO,: Several labourers entering Sikkim through Rangpo check post were caught unaware on the first day of new Covid restriction, when negative RT-PCR report was made mandatory to enter the State.
"We were not aware of this when we left the house and came to know only after reaching the check post today," the workers said.
As per the new Covid-19 guidelines, people entering Sikkim are required to produce negative RT-PCR report issued within 72 hours.
While there is relaxation for drivers, conductors and helpers of commercial and passenger vehicles and railway and power project workers who commute daily across the border, labourers entering the State need to fulfil the requirement of negative RTPCR report.