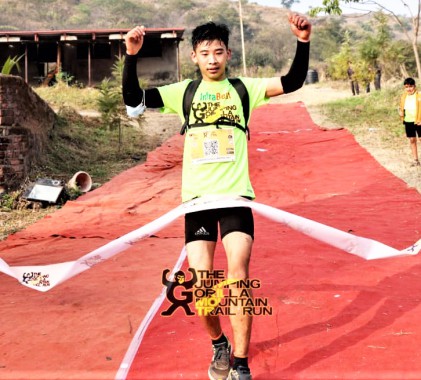 Friday, Jan 21, 2022 12:00 [IST]
Last Update: Friday, Jan 21, 2022 06:17 [IST]
Nimsang Limboo wins 30k Jumping Gorilla Mountain Trail Run
sanjay Agarwal
RANGPO, January 20: Sikkim runner Nimsang Limboo won the 30-kilometre event of Jumping Gorilla Mountain Trail Run held in Pune, Maharashtra today.
Likewise, Amar Subba finished third in the 120-km category. The other participant from Sikkim, Bikram Thapa, completed the 60-km run.
"This trail run was very tough and challenging due to difficult terrain with rocky mountains, muddy and slippery trails and risky ridges. This is one of the best and toughest trail runs organised in India," said Amar Subba.