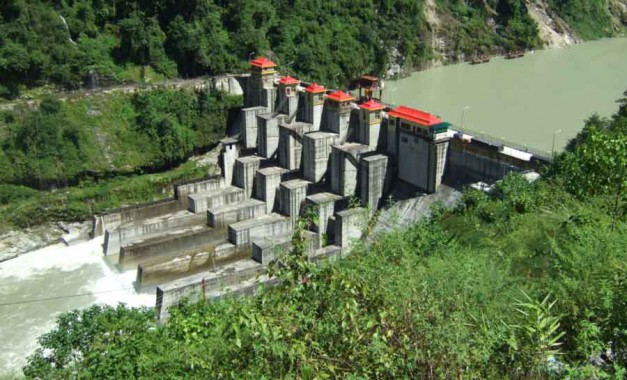 Monday, Jun 29, 2020 13:45 [IST]
Last Update: Monday, Jun 29, 2020 08:14 [IST]
No damage to Teesta-V dam at Dikchu: NHPC
SE Report
GANGTOK: The NHPC's Teesta-V power station has maintained that there no damage was caused to the NHPC dam at Dikchu due to a landslide on Saturday.
In a press release, the power station management informs that the rainfall-triggered landslide near the dam axis on left abutment hill side had disrupted power supply and access to the dam control room. Immediately, civil and electrical restoration works were geared up by a team of engineers of the power station and electricity was restored by early Saturday morning.
"No damage has occurred to NHPC dam at Dikchu. It has been designed to withstand all such natural calamities and local villagers and the people living in the surrounding areas need not to be worry as the dam is absolutely safe and necessary precautionary measures have been taken as a part of preparedness during monsoon. Even during the earthquake in 2011, no damage occurred to this dam," states the NHPC release.
It is further informed that hooters are installed at important places including at Singtam to alert the local people about release of water from dam and power house. To ensure safety of the people, NHPC Dikchu reservoir with very small storage capacity and monsoon water is released continuously depending on inflow of water into the reservoir.
According to the power station, the slide clearance work could not be started due to continuous rain and shooting boulders from the top. Once weather condition improves, the slide removal work will start and connectivity to Lum village and other villages in North Sikkim will be restored, it stated.