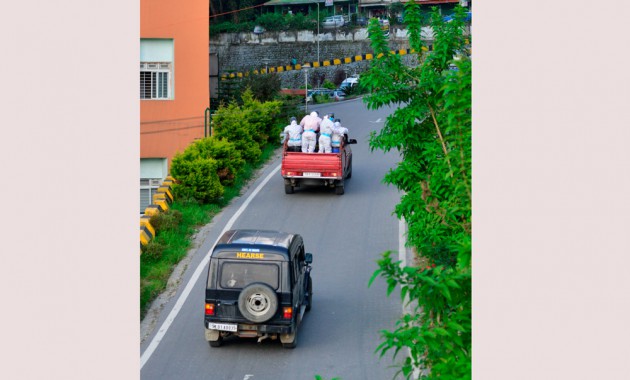 Wednesday, Oct 21, 2020 10:15 [IST]
Last Update: Wednesday, Oct 21, 2020 04:43 [IST]
One more Covid death, 42 new cases
SE Report
GANGTOK: Sikkim recorded one Covid casualty on Tuesday morning which takes the Covid death toll to 63 in the State. Forty-two new Covid positive cases were also registered from the 321 samples tested on Monday.
As per the Tuesday health bulletin, the deceased was an 81-year-old male patient from IBM Rangpo. He was detected Covid-positive at Singtam hospital and referred to STNM Hospital here on October 16. He was suffering from comorbidities and placed in the ICU. He passed away today morning at around 9:30 am.
Among the new cases, 38 Covid positive cases were detected from east district while four cases came from west district.
In west district, four persons from Geyzing bazaar were found Covid positive.
In east district, most of the cases are from different localities of Gangtok like Sichey, Shyari, Lingding, Arithang, Deorali and Tadong.
One 46-year-old male who tested Covid positive is untraceable. He had visited STNM Hospital for testing but now his phone is not reachable. He has been appealed to contact the Health department urgently.
Meanwhile, 50 persons in Sikkim recovered from coronavirus on Tuesday. Among them, 20 persons were discharged from Covid care centres while 30 persons have completed their home isolation period.
The State's active Covid tally has dropped to 254.
So far, 3245 persons in the State have recovered. The total confirmed Covid cases number is now 3643.