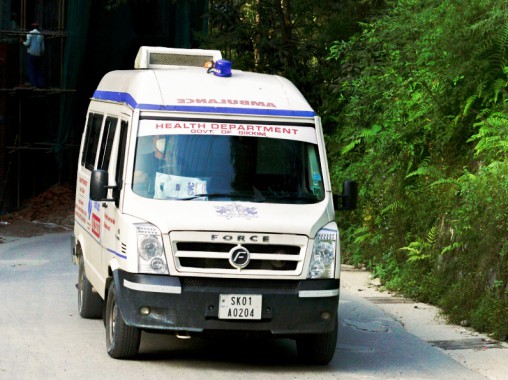 Tuesday, Dec 01, 2020 07:15 [IST]
Last Update: Tuesday, Dec 01, 2020 01:34 [IST]
One more Covid death takes Sikkim's death toll to 109
GANGTOK,: A 73-year-old female patient succumbed to coronavirus on Sunday morning at the Covid care centre, STNM Hospital here. Her demise takes the Covid death count of Sikkim to 109, informed the health bulletin.
The patient hailed from Lingtham, east district and was detected with coronavirus on November 27. She was brought to the STNM Hospital the same day. She had no comorbidities and her demise is counted as a Covid death, the health bulletin informed.
Among the 109 deaths so far, 18 persons in Sikkim have been claimed by Covid alone with remaining having Covid along with comorbidities while a couple of deaths were 'unnatural death cases'.
Meanwhile, only 30 samples were tested using Truenat and rapid antigen testing kits on Sunday. The viral lab at STNM Hospital remains closed on Sunday.
Among them, four new Covid positive cases were detected – three from east district and one from west district. In east district, the positive cases were from Balwakhani and Deorali in Gangtok, and Rumtek.
The State's active Covid tally is 248 with 4,544 persons recovering from the contagion. The total Covid cases number of the State is 4,989, the health bulletin shared.