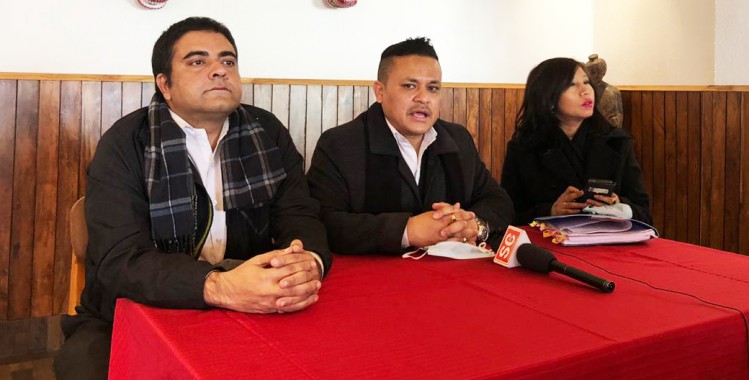 Tuesday, Dec 01, 2020 07:00 [IST]
Last Update: Tuesday, Dec 01, 2020 01:27 [IST]
Opposition should quit politics if they fear arrest: Nawin Kiran
GANGTOK,: Socio-political activist Nawin Kiran Pradhan has asked opposition political leaders to give up politics if they fear arrest and other punitive actions.
"Opposition leaders should give up politics if they are scared of getting arrested. If they feel afraid of getting arrested under false charges then they should give up politics or not do active politics. Democracy has given every one of us the right of freedom of expression," said Pradhan in a media conference here on Monday.
Pradhan, also an advocate, was sharing details of the court bail secured by the five persons arrested by Sikkim Police for alleged offensive social media posts through two fake Facebook accounts. He informed that three accused persons were released on bail last week while the remaining two accused persons got the bail today.
Pradhan along with advocates Sabyasachi Chatterjee and Bina Rai had represented four of the accused persons in their plea for bail. Some of the accused persons are workers of the opposition SDF party.
Pradhan, at the outset, asserted that he does not advocate the use of fake Facebook accounts to target someone personally in a derogative manner. "We have the freedom of expression and we can easily use our real social media accounts to criticize the government. It is our fundamental right to point out the shortcomings of the government or any institution," he said.
Advocate Chatterjee maintained that the arrest of the accused persons was "illegal". He contended that arrests were made illegally in violation of the directives issued by the Supreme Court to be adopted by police in such IT-related cases. He mentioned that the press conference by CID Sikkim Police regarding the case and the arrests earlier this month was a "media trial by the police".