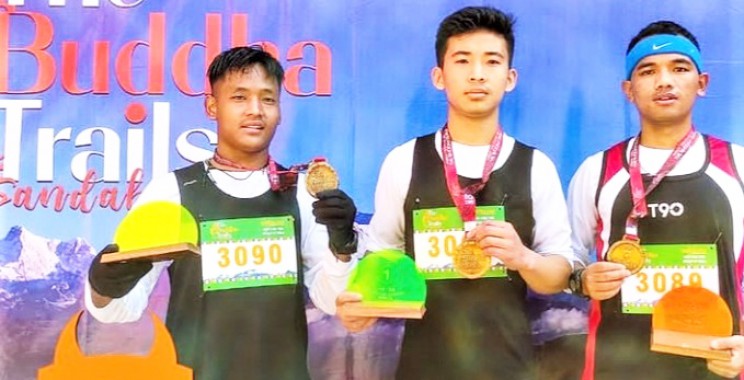 Monday, Apr 05, 2021 08:45 [IST]
Last Update: Monday, Apr 05, 2021 03:02 [IST]
Podium finishes for Sikkim runners
sanjay Agarwal
RANGPO, : Sikkim athletes bagged medals in The Hell Race event 'The Buddha Trails' held in the Sandakphu region on Saturday.
Phurba Tamang won the women's 65-km run, finishing the high-altitude run in 10 hours and 12 minutes. The run started from Rimbick and covered the high altitude areas of Sandakphu and Pahlut before ending at Rimbick. It is one of the toughest high altitude trail races in India.
Nimsang Limboo, Bhusan Gurung and Dhan Kumar Manger, all from Sikkim, stood first, second and third respectively in the 30-km run for men.
Similarly, Neha Rai came first in the 12-km category.
Out of the around 220 runners, the participation from Sikkim was the impressive in all the categories.