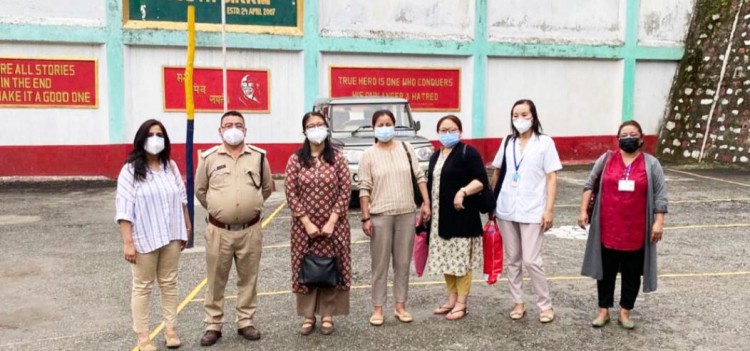 Monday, Jun 14, 2021 06:30 [IST]
Last Update: Monday, Jun 14, 2021 00:59 [IST]
Prison inmates receive Covid jab
NAMCHI, (IPR): As per the State government's directive to cover one and all with regards to Covid vaccination, the medical team from Namchi district hospital vaccinated a total of 100 inmates who belonged to 18 to 44 age category at district prison in Namchi.
It may be mentioned that as of yesterday, a total of 13,260 people in the category of 18 to 44 years of age were vaccinated in 81 Covid vaccination centres across south district.
Online slots are available and will be open for general citizens between 18 to 44 age group from 8 a.m. onward. The slots will be open / available a day prior to the vaccination date. Citizens besides the priority group mentioned by the State government need to apply for appointments online to get themselves vaccinated, and this online appointment is available only in Namchi.
It is to inform those with online appointments to attend the covid vaccination session at Bhaichung Stadium. It may be noted that for people who are 45 years of age and above, both first and second dose, session has been kept at Namchi district hospital. They can walk in and get registered for vaccination.
In the PHCs, only priority group are being vaccinated and in the PHSCs all citizens beside the priority group are being vaccinated.
It has been requested by the staff of Namchi district hospital to people who are in the queue to get vaccinated to maintain social distancing as it is very much possible to get infected due to crowding.