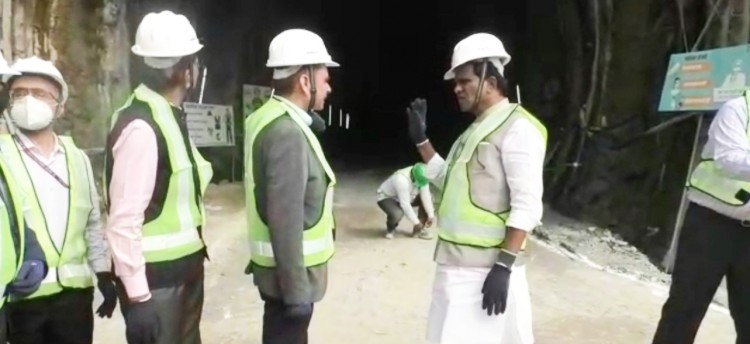 Tuesday, Nov 23, 2021 07:45 [IST]
Last Update: Tuesday, Nov 23, 2021 02:11 [IST]
Rangpo-Sevoke rail link will boost socio-economic development: MoS
PRASHANT ACHARYA
SILIGURI,: Socio-economic development in the region will get a boost after the completion of the railway link between Sikkim and Bengal, said MoS Railways Raosaheb Patil Danve on Monday.
The MoS was inspecting the tunnelling work at Sevoke and interacted with the Railway officials. He was informed that the Rangpo-Sevoke railway project will be completed by 2023.
"The Centre is targeting to complete the railway line between Sevoke and Rangpo by 2023. It will spur socio-economic development in the Himalayan State. The rail connectivity will make transportation of goods easier," said the MoS.
The 52-km-long rail line, which will have six stations, was initially scheduled to be completed by 2015. However, the project faced challenges due to difficult terrain and land-related hiccups, which caused a delay in the project.