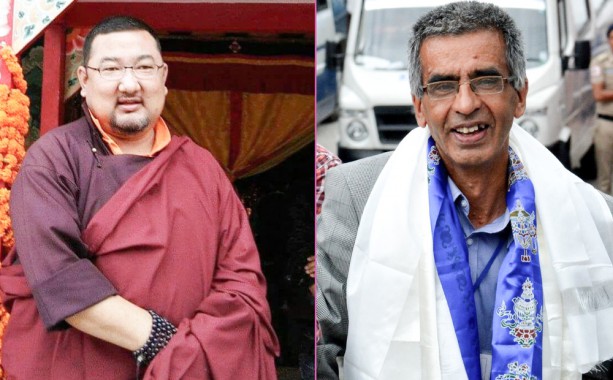 Saturday, Sep 26, 2020 11:45 [IST]
Last Update: Saturday, Sep 26, 2020 06:00 [IST]
RD minister, Gangtok Mayor tests Covid positive
SE Report
GANGTOK: Rural Development minister Sonam Lama and seven of his support staff have tested positive for Covid-19.
Lama, also the Sangha MLA, shared the news of him and his team members testing Covid positive in social media today morning. I, along with all my team, am fine and keeping with good health in view to our being tested as Covid positive, he said.
"This test has further boosted my conviction to work for the Sikkimese people even more vigorously. I am much taken up to see your love and care so pouring in form of stream of phone calls etc. I assure you all that I and my team will definitely come over this challenge with your continued support and prayers," said the minister.
Similarly, Gangtok Mayor Shakti Singh Chaudhary has also tested Covid positive.
Speaking with SIKKIM EXPRESS today, the Mayor informed that he had come in contact with a primary contact last Friday after which he went for home isolation. He went for a test on September 24 and the result came positive.
I am asymptomatic and I am fine, said the Mayor adding that he is doing home isolation.
GMC commissioner H.K. Chettri informed that he is undergoing home isolation for 11 days starting today since he is a primary contact of the Mayor. I am fine and have put myself in home isolation, he said. I will be doing the needful monitoring and other important works from home, he added.