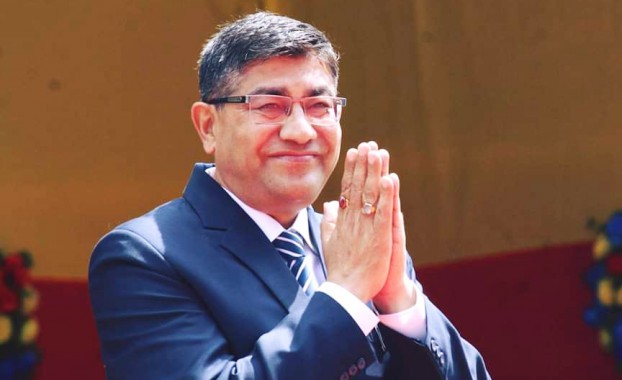 Saturday, Feb 27, 2021 08:00 [IST]
Last Update: Saturday, Feb 27, 2021 02:18 [IST]
Reinstate the four expelled students: Thapa appeals
GANGTOK,: Upper Burtuk BJP legislator D.R. Thapa has requested the authorities concerned to reinstate the four students expelled by the Geyzing Government College.
Pravin Sharma, Praveen Basnet, Lok Nath Chettri and Nakul Sharma had been expelled on February 19 with the college administration accusing them of repeatedly violating the rules and regulations of the institution. They were part of a 30-member group of students that had camped at Education department, Tasliding Secretariat over the college campus construction issues.
I humbly request the authorities to immediately address their concerns and reinstate their positions in the college, said Thapa in a press statement on Friday. He expressed that the four students were expelled without proper reasons for demanding the completion of construction of their college. The right to education is incomplete without good infrastructure, good faculty and the freedom to speak their minds, he said.
"Like any other students in this country, they deserve to study in an institution with proper infrastructure and when that is not given, they deserve to ask questions about the same. This is the 21st century and it is a shame that students still have to beg authorities for proper infrastructure. We should be proud that we have such fearless students who want to demand better and make the education system of the state better. The students are not making grand demands but are only demanding what is rightfully theirs," said the BJP MLA.
"Across the country, we see students protesting for various issues that affect them but nowhere have we seen such drastic measures being taken. The expulsion of these students from their colleges will not only adversely affect their future but will also scare all future generations of students from protesting for their rights," said Thapa.