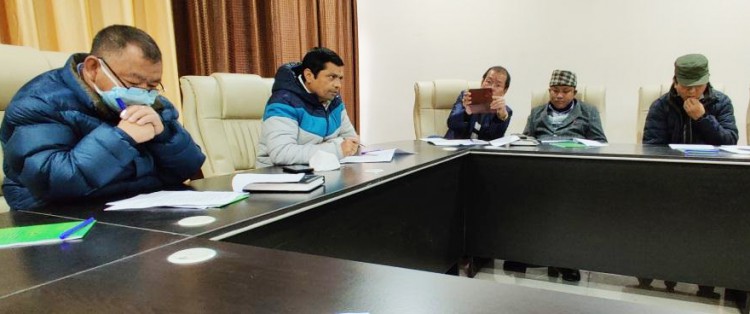 Wednesday, Jan 13, 2021 07:30 [IST]
Last Update: Wednesday, Jan 13, 2021 01:53 [IST]
Sikkim all prepared for Covid vaccination
GANGTOK,(IPR): The 50th Board Meeting of Sikkim State Co-operative Union (SICUN) was held at the conference hall of SICUN in Assam Lingzey today.
The meeting was chaired by SICUN chairman L.P. Kafley, in the presence of Board of Directors, members and representatives from SICUN and other line departments.
At the onset of the meeting, the SICUN chairman sought for confirmation of minutes of the previous board meeting held on October 8, 2020, which was followed by a review session over the actions taken on the agendas of the aforementioned meeting.
The House discussed at length various issues pertaining to SICUN. Proposals were put forth for conducting trainings as per the training calendar 2021-22 and mobilizing resources for fulfilling requisitions of other departments for training at SICUN.
Kafley urged all to take proactive measures for the upgradation of the centre in order to kick-start trainings on a full scale at the earliest. He also suggested compiling an annual report that would also share the achievements of SICUN along with the success stories of beneficiaries.
Various other agendas including carrying out business activities to generate additional income and structural and membership amendments were also discussed during the course of the meeting followed by a feedback session.
In addition, the House also informed that SICUN will be establishing awards for best performing co-operative society under three categories namely MPCS, milk producer and others.
The various criteria for these awards will be decided upon and unveiled during the next Annual General Meeting proposed to be held in the first week of May.