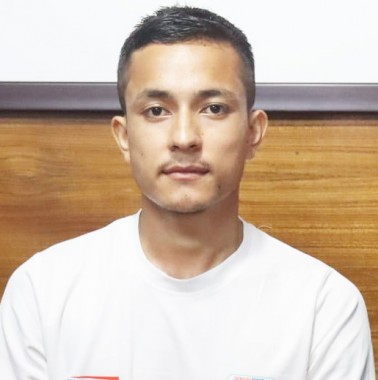 Friday, Jul 01, 2022 08:15 [IST]
Last Update: Friday, Jul 01, 2022 02:35 [IST]
Sikkim long distance runner eyes national record
GANGTOK, : Pritam Rai, a long distance runner from west Sikkim, left for Bengaluru today to participate in the IAU (International Association of Ultrarunners) 24H Asia and Oceania Championships organised by NEB Sports. The 24-hour ultra-marathon, in which a competitor runs as far as they can in 24 hours, will take place at Sree Kantheerava Stadium on July 2-3.
Rai, who qualified for the upcoming event after winning a national-level 12-hour stadium run earlier this year, aims to break the national record of 133 kilometres in 12 hours. He had run a distance of 109 kilometres in the 12-hour stadium run held in Bengaluru on April 30-May 1.
He is the sole participant from Sikkim in the upcoming event.
"The competition is going to be tough since best ultra-runners are from different countries are participating," he told media persons here today.
"I am proud to represent my country at an international event and will give my best," he added.
The 24-year-old from Tathang under Gyalshing district is a final year student at Sikkim Government College, Rhenock. He is currently trainings under ultra-marathoner Amar Subba.
Subba said the event is being held in India for the first time and it is a proud moment for Sikkim to have a participant.