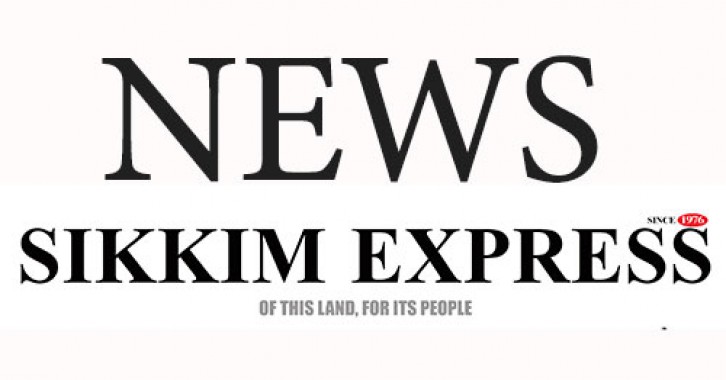 Tuesday, Sep 22, 2020 11:00 [IST]
Last Update: Tuesday, Sep 22, 2020 05:26 [IST]
Sikkim ranked 5th in India happiness report
SAMIR NUGO
GANGTOK: Sikkim has been ranked fifth happiest Indian State/Union Territoryin a nationwide survey measuring happiness.
Sikkim has been scored at 3.43 points in the first ever India Happiness Report prepared by India's leading management strategy expert Rajesh K. Pillania.
On top of the chart is Mizoram with 3.57 points followed by Punjab (3.52) and Andaman & Nicobar Islands (3.47) at the second and third spotrespectively. Fourth placedPuducherry (3.44) and Sikkim complete the top five in the ranking.
Odisha, Uttarakhand and Chhattisgarh languish at the bottom.
The survey was conducted during March-July 2020, among 16,950 respondents across States and Union Territories. Among other factors, it also looked at the impact of Covid-19 on happiness, on which Sikkim has shown good impact with Maharashtra, Delhi and Haryana showing the worst possible impact.
Likewise, Sikkim is second among the smaller States, nestled between fellow Northeast States of Mizoram and Arunachal Pradesh.
Among the larger States, Punjab, Gujarat, and Telangana have occupied the top three spots. Of the union territories, Andaman and Nicobar Islands, Puducherry and Lakshadweep have topped the list.
The survey was conducted based on six components - work and related issues such as earning and growth, relationships including family and friends, health, philanthropy including social concerns, religious and spiritual orientation and impact of Covid-19 on happiness. All these components are found to be significant in the regression analysis and explain the differences in happiness scores, the report states.
As per the study, the correlation between gender and happiness is not significant, whereas marital status, age group, education, and income levels are positively related to happiness. The results show married people are happier than unmarried people. People are optimistic about the future and generally scored more on happiness after five years compared to scores today, the report adds.
The author of the report, Rajesh Pillania, has maintained that "happiness is a subjective concept" despite the differences in rankings due to a number of factors including differences in the components of happiness across States and Union Territories.
"There is a pressing need for more discussion, focus, and the application of happiness in the Indian context…Knowing is not enough, happiness needs to be practised," the author adds.