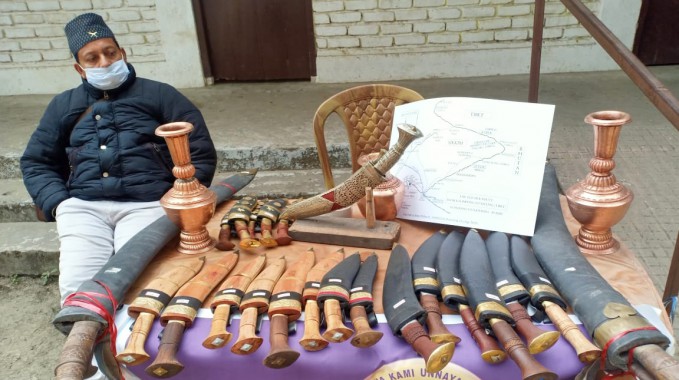 Tuesday, Jan 19, 2021 07:00 [IST]
Last Update: Tuesday, Jan 19, 2021 01:31 [IST]
Silk Route Haat held at Kalimpong
GANGTOK,: The first edition of Silk Route Haat was held at Kalimpong on January 16-17 under the aegis of Association for Conservation & Tourism (ACT). The two-day event was organised with the help and support of local communities and stakeholders.
The Haat had 23 stalls exhibiting farm fresh vegetables, herbs, seasonal fruits, dairy products, pickles, jams and pastes among others. Regional handicrafts were the other highlight of the event.
Three NGOs supported the event with live demonstrations including bamboo weaving, gundri making and an educational kiosk for khukuri by an association. The event had over 32 cultural performances including Tibetan snow lion dance and drum dance.
Likewise, five committee-sponsored stalls were given to deserving local entrepreneurs including a 67-year-old bamboo craft maker. There were also food stalls and traditional games.
A live demonstration was also given by the Fire department.
Stalls were also put up by Seed Farm, Kalimpong Horticultural Society and others. The two-day Haat was live streamed to over 17 countries.
The Haat was also visited by three researchers from Delhi for documentation.
The Haat also had a talk on importance of Silk Route via Kalimpong, and map of Silk Route was handed over to the visitors.
Enthused by the success and response to the event, the local community have resolved to make the Haat a monthly event.
The event was organised with due adherence to Covid-19 protocol and waste management protocol.