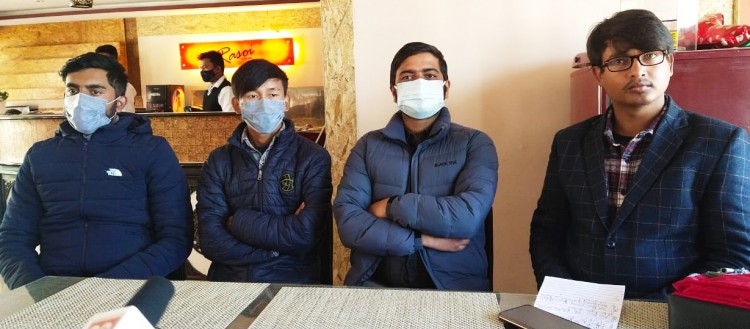 Tuesday, Dec 01, 2020 07:15 [IST]
Last Update: Tuesday, Dec 01, 2020 01:33 [IST]
SPYF to launch protests on public healthcare issue
GANGTOK,:
With their ultimatum to State government for fulfilment of a two-point healthcare demand getting over today without any formal response from the government, Sikkim Progressive Youth Forum (SPYF) has announced to launch a State-wide movement.
The SPYF had in February given a November 30 deadline to the State government with its two demands - implement Indian Public Health Standards (IPHS) in all healthcare centres in the State and provide free medicines and medical services to the common citizens.
"As the time given to the State authority has been over and our demand has not been fulfilled till date, we have now decided to make this movement a people's movement. The government despite after several submissions of memorandum has not acted positively and complied with our requests. As the deadline is over today, we will now stage protest on street and by all other means that is rational, unless the two-point demand is fulfilled," the SPYF said today.
Addressing a press conference here in the capital, SPYF member Shankar Sharma informed that forum had begun the movement with an idea of bringing about positive changes in the public healthcare sector. "We observed that the poor people of the State are reeling under hardship with respect to availing quality treatment at the government hospitals and for minor illness, many are losing their precious lives. We could not withstand such instances and hence started the movement."
Sharma added that the SPYF is not doing this for any personal benefit or with any political ambition. "It is just that we want the standing norms of IPHS in place so that our common people avail all health related services including diagnostics at the primary level itself."