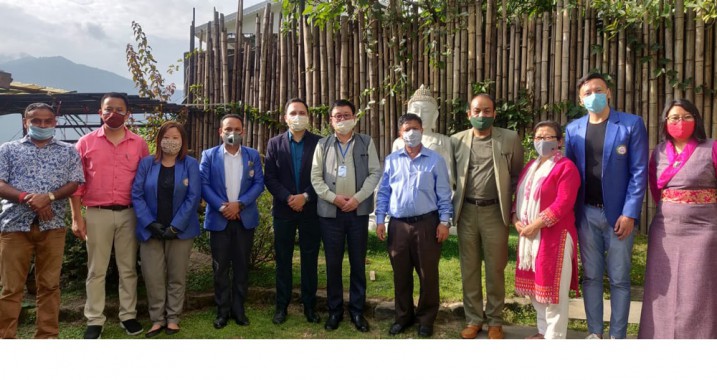 Sunday, Oct 18, 2020 12:15 [IST]
Last Update: Sunday, Oct 18, 2020 06:47 [IST]
TAAS trains tourism stakeholders on Covid SOPs
SE Report
GANGTOK: The Travel Agents Association of Sikkim (TAAS) on Friday organised a day long training programme on the Standard Operating Procedure (SOP) for all tourism-related activities in the State.
Gangtok MLA and Tourism department advisor Y.T. Lepcha was the chief guest with Sikkim Tourism Development Corporation (STDC) chairman Lukendra Rasaily as the guest of honour on the occasion. Chief Minister's confidential secretary Bikash Basnet, Tourism department PCE Prakash Chettri and other officials were also present.
The main objective of the training programme was to provide a clear and comprehensive knowledge to travel agents and tourists, said the TAAS in a press statement. Tourism is an important sector that has been hit hard due to the pandemic and it is the same sector that will help in reviving and recovering the economy to a huge extent in the State, the TAAS said.
PCE PrakashChettri appreciated the efforts of TAAS in conducting the training programme and said it was of utmost importance that the guidelines and procedure be clear and comprehensive for all.
MLA Y.T. Lepcha, in his address, extended his full support and encouraged all working in the tourism sector to work sincerely and diligently towards recovering the economic affairs of the State through tourism.
TAAS, on occasion, announced BikashBasnet as itspatron.
TAAS general secretary YangchenTongden Lepcha mentioned that the training programme was sponsored by the State Tourism department.