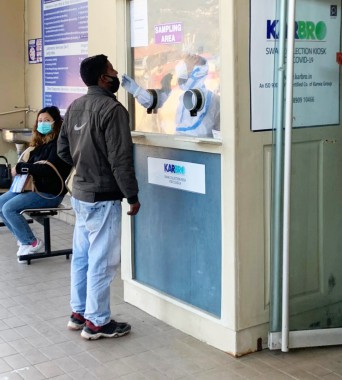 Friday, Jan 21, 2022 12:00 [IST]
Last Update: Friday, Jan 21, 2022 06:19 [IST]
368 Covid cases, 305 recoveries, two deaths in Sikkim
GANGTOK, : Sikkim recorded 368 Corona infections from the 1237 samples tested on Wednesday. The State's Covid positivity rate was 29.7%, informed the Health department.
The district-wise Covid report was 243 cases in east district, 68 cases in west district, 50 cases in south district and seven cases in north district.
With 305 recoveries on Wednesday, there are now 2439 active Covid cases in Sikkim. Among them, 12 patients are showing moderate symptoms while 19 patients have reported severe symptoms.
Two more deaths were reported, one each at STNM Hospital and Singtam hospital. The deceased were a 57-year-old male from Majitar area and 73-year-old male from Sombaria.
So far, eight Covid patients have passed away this month. The Covid death toll in Sikkim has reached 417, informed the Health department.
At present there are 113 Covid patients admitted in hospitals here. Among them, 18 patients are in the ICU, informed the Health department.