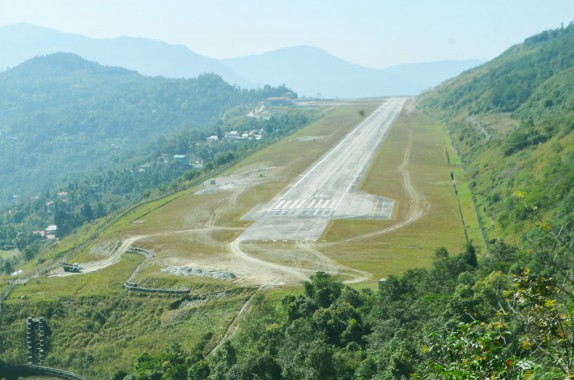 Thursday, Nov 17, 2022 06:15 [IST]
Last Update: Thursday, Nov 17, 2022 00:39 [IST]
Efforts on to resume flight services at Pakyong Airport
AJAY THAMI
PAKYONG,: Efforts are on to resume flight services at Pakyong Airport, said Airports Authority of India officials here.
It has been 18 days since Budget airliner SpiceJet stopped flight services to Sikkim's lone airport. The Indian airliner is the only carrier that runs daily flights to and from the greenfield airport in Pakyong.
Spicejet said they decided to suspend services in the hill state from October 30 due to "operational constraints". According to the airline, bad weather and low visibility were bottlenecks that led to the operational constraints.
According to AAI officials they are trying to resume at least Pakyong-New Delhi flight.
Spicejet was operating two non-stop flights with the other route being between Kolkata and Pakyong.
A request has been made to SpiceJet for operation of flight at Pakyong Airport from November 20.