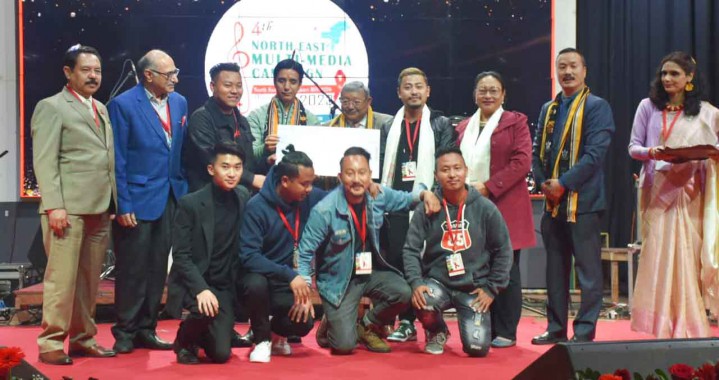 Tuesday, Mar 07, 2023 07:30 [IST]
Last Update: Tuesday, Mar 07, 2023 02:00 [IST]
Sikkim hosts 4th Regional Level North East Multi Media Campaign
GANGTOK, (IPR): Sikkim State Aids Control Society (SSACS) in collaboration with National AIDS Control Organisation hosted the 4th Regional Level North East Multi Media Campaign (NE-MMC) at Manan Kendra on Sunday.
The objective of the multi media campaign is to improve risk perception, encourage safe behaviour and tackle the problems of stigma and discrimination that people infected and affected by HIV/AIDS face.
The programme had the presence of SLA Speaker Arun Kumar Upreti, Education minister Kunga Nima Lepcha, Gangtok MLA YT Lepcha, Chief Minister's political secretary Jacob Khaling, additional political secretary Tshering Wangchuk Lepcha, Gangtok mayor and deputy mayor,
NACO deputy director general Anoop Kumar Puri, heads of departments, SSACSs officials, students from various educational institutes and officials from various line departments.
Sikkim State Aids Control Society project director Dr. Gyanendra Kumar Cintury, in his welcome address, provided an overview of the North East multimedia campaign which has been carried out since 2009. He said that music is the sublime for creating change in the society which helps people address issues and show kindness towards people who have been infected by the disease.
In his address, Health secretary Tsewang Gyachho said music does not differentiate any and serves as the most potent medium to spread good message, and through this campaign, he said, he hopes the message conveyed will reach the mass and help to bring constructive change in perception.
Further, he briefly described the history and establishment of the AIDS control board of Sikkim. He elaborated on the seriousness of creating awareness among the young generation about the transmission of HIV/AIDS, about the treatments provided by various organisations and appealed the health institutions, religious institutions to collaborate in creating awareness about HIV/AIDS.
The NACO deputy director general, in his special address, hoped that the message conveyed in the campaign reaches to the wide-ranging audience. He expressed his gratitude to SSACS for organising the event in a grand manner. Moreover, he explained in details about the ways HIV/AIDS is transmitted. He emphasised the importance of discussing the issue and raising it to the mainstream.
The musical bands performing from different North East States for the evening were: Meghbalika (Tiripura), Next to Blue Moon (Nagaland), Necroscope (Meghalaya), T. Vanlaihmangaihi (Mizoram), All The Greats (Manipur), Shruti Mirza Choir team (Assam), Soulside (Arunachal Pradesh) and Society's Skull (Sikkim). The event also had a guest folk rapper from Nagaland, Moko Koza.