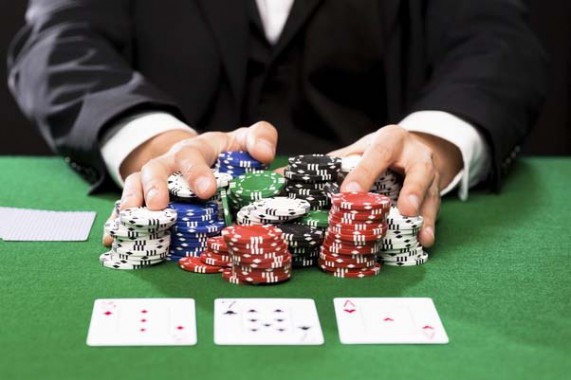 Thursday, Jan 07, 2021 18:00 [IST]
Last Update: Thursday, Jan 07, 2021 12:28 [IST]
Are online betting sites legal in Sikkim?
Sushil Agarwal
Online gambling in Sikkim
When you talk about gambling in India, Goa and Sikkim are 2 states that come to mind. This is primarily because these states have been quite liberal when it comes to legalizing gambling. Further, these states housecasinos which are very popular among Indians.
Sikkim is the home of playwin, a lottery game, which has been immensely popular all over India. All of this leads to a natural segway for online gambling in Sikkim.
What's legal and what's not in Sikkim?
Online Gambling is allowed in Sikkim under Sikkim Online Gaming (Regulation) Rules 2009. The act makes games of luck such as Roulette, Blackjack, Bingo, Poker, Baccarat, Backgammon, and Keno legal games for online play.
Golden Gaming International Pvt Limited was given license to start legal online sports betting and gaming by launching online games and sports betting. Soon after, the state issued licenses to Sugal & Damani Group, Future Gaming Group and Essel Group's Playwin.
Strict laws on advertising standards have also been set by the state under the Sikkim Online Gaming (Regulation) Rules, 2009 Act. In addition, there are strict rules and regulations on fair play, auditing, security of transactions, publishing the house advantage, random number generation, and more.
Several amendments were made to the Act where the words "Online Gaming and Sport Gaming" were added in place of "online games and online gaming". This aimed at providing further clarity to the state's stand on online gaming.
Are Sikkim's online gambling laws effective outside the state?
According to the terms and conditions of the Act, the license permits the operator to conduct online games and sports games only in the State of Sikkim.
Sikkim was planning to extend the services across India, but it would contradict some provisions of I.T Act, 2000 which bards Internet Service Providers from hosting Gambling-related content.
The Union home ministry, in April 2014, permitted the Sikkim government to regulate online betting activities as long as other states and Union territories in the country were not affected. Therefore, the platform is available only over intranet, blocking access from the rest of India.
Online casino players in India hope that Sikkim will not limit its online casino services to the residents of Sikkim. In fact, Sikkim might not be able to profit much if it imposes such limitations because it is sparsely populated.
The only way for Sikkim to profit from its online gambling industry is to throw open its online gambling services to gambling enthusiasts from all over India as well as abroad.
Conclusion
Without a doubt, all eyes are on Sikkim to see how online gambling in India pans out. Indian players are hopeful that this may also prompt inter-state pacts between states as they consider changing their stance on online gaming.
Whether you are a resident of Sikkim or another state in India, you have the opportunity to bet online legally.
There is a large number of online betting sites that enable you to place bets online.However, it's important that you only use trusted betting sites!