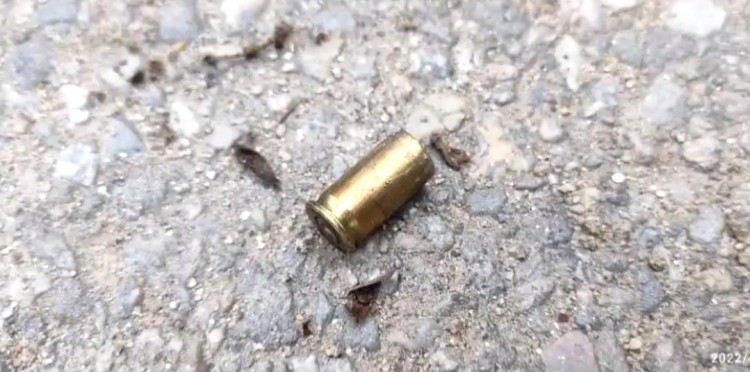 Sunday, May 01, 2022 07:30 [IST]
Last Update: Sunday, May 01, 2022 01:51 [IST]
SDF's politics of violence exposed by Soreng firing: SKM
GANGTOK, : Ruling SKM has said the SDF's politics of violence was exposed when SDF worker Avinash Yakha allegedly started shooting with a firearm from his vehicle and continued firing rounds while fleeing from the spot near Soreng, West Sikkim on Saturday.
In a press statement, the SKM maintained that the SDF was formed on the principle of violence and has not given up its culture of terrorising the people.
According to the ruling front, one SKM worker was going to Rinchenpong when he had stopped his vehicle due to a jam at Soreng. At this moment, a poisonous substance was smeared on his eyes by SDF worker Arun Limboo and then, SDF worker Avinash Yakha started firing from his vehicle, said the SKM.
"Yakha ran away from the spot while firing shots from his pistol. Who gave permission to him to fire openly? Due to his terror act, some SKM workers have been injured. We strongly condemn such violent acts of the SDF to defame the State and disrupt peace in Sikkim," said the SKM.
The clash between SKM and SDF party workers broke out when a carcade of SDF workers was enroute to a constituency-level party meeting scheduled at Soreng. Though it is not clear why and how the incident happened, short videos in social media show a SDF worker, identified as Avinash Yakha, fleeing from the spot by firing shots in the air with a "pistol". He was seen coming out a SUV that had its windows smashed and stationed in middle of the road.
Yakha was chased for some distance by a group of persons, as seen in the video. A case under Arms Act has been registered against him after a complaint was made by SKM workers with the police. Soreng police are in search of him, it is informed.
Some vehicles were damaged and few persons have reportedly suffered injures including SDF spokesperson Arun Limboo. Photos of Limboo with his face covered in blood also circulated in social media.
In its press statement, the SKM termed the SDF worker carrying firearm as "terrorist" and demanded early arrest and strong legal action against Yakha. The SKM also casted suspicions on SDF president Pawan Chamling.
"Who gave permission to Yakha to go around carrying such a weapon? Doubts have been raised that it could be done at the behest of SDF head Pawan Chamling. Has Chamling lost his mind and instigating his followers to use firearms? If he is doing this then SKM demands police to investigate the distribution of weapons by Chamling," said the SKM.